Benefits Of Ordering Organic Clothing Online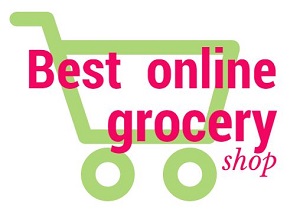 Are there any benefits to ordering organic clothing online? That just depends on where you live. Small towns tend to offer the basics when it comes to clothing and if they do offer organic clothing lines, there may not be the selection you're looking for. On-line you can shop a variety of stores and specialty stores that deal specifically with organic clothes for women or men or babies, plus size organic clothing and more.
The second benefit to ordering organic online is you get to compare pricing. If you see something you like, check eBay to see if you can find it gently used for a better price. Gently used clothing, or clothing that has been worn before, is even better for the environment as there is no manufacturing for a product that already exists, less Carbon Dioxide emissions, smaller carbon footprint and less clothing heading to the landfill.
If you happen to have organic clothing but you're looking for a new style consider donating clothing to a local non-profit or charity, have a clothing swap with friends where you all bring clothes to trade with one another or post it on-line for sale. Your waste could be someone else's treasure.
Many times it's easier to look up a company's reputation on-line. You can not only check out their reputation on-line but you can take a look at how and where their products are manufactured, if they use carbon off-sets or fair trade practices. If you're buying organic clothing, you probably want to know that the company you are buying from employs companies that have ethical work standards.
Look for companies that manufacture in the US or Canada or companies whose factories are third party audited using the BSCI (Business Social Compliance Initiative) Monitoring system, which is based on the labor standards of the International Labor Organization.
Buying organic or eco-friendly clothing means more than just buying fabrics that feel and look good. The practices of a company should go back as far as recycling office paper, cans and plastic. Each and every decision an environmentally friendly company makes should reflect that belief. It's up to the consumer to dig a little deeper to make sure their money is going to a company that really deserves it.
Since you're loaded with information on the organic industry, why not get busy perusing organic t-shirts, pants, skirts, dresses, undergarments, baby clothes, kids clothes, diapers, blankets, sheets and more? In a couple of days you should have your organic eco clothing at your door.