Top Three Marketing Strategies For Online Shopping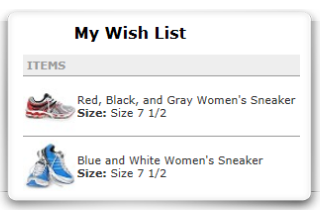 The competition among online shops is fierce and in order to attract more customers every online shop would make full use of their marketing strategies. Today we are going to introduce and analyze top three marketing strategies for online shopping.
Actually, customers are most familiar with the first marketing strategy – discounts. Discounts usually are the most attractive method, especially for female buyers. Discounts directly cut down the prices and produce obvious effects in the amount of online orders; as a result, it's the most frequent strategy which takes place every day.
The second one of the three top marketing strategies is also very attractive. For example, in the summer many bags shop advertise that if customers buy an appointed product, the shop owners will send them another bag for free. This strategy successfully makes use of people's greed; what's more, the promotion time is always limited in one week or even several days, giving customers a sense of urgency. In a word, this strategy is effective for those who hesitate.
The last one we are going to discuss is free shipping. Usually customers will get free shipping if any order reaches a certain amount at a time. Online shoppers pay much attention on the shipping fees because it's usually a little bit expensive, especially when they buy a few products only. The free shipping strategy works successfully when customers try to increase their order value to reach the "passing grate". However, it requires skills and experience when setting the free shipping limit.
Above are the top three online marketing strategies, which are used frequently and proved to be very useful. Some online shops use them separately and some separately. The effects differ according to the popularity and reputation of the online shops.