How To Get The Best Out Of eBay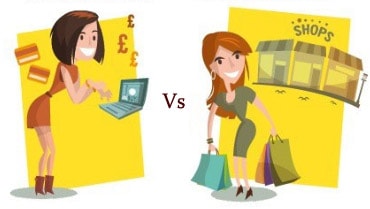 We have all had an eBay experience… whether it's good or bad!
Fortunately all of mine have been good and I believe that comes down to what you know and also doing your research.
EBay is not only easy to use, but you can find anything from a blender to a brand new bicycle. I use eBay to buy all of mine and my family's clothing items and accessories, both new and second hand. I have found many an item which I have been both very pleased with and couldn't believe I got for such a bargain and discounted price. The best purchase I have ever had is my genuine brand new Guess handbag for $40.
The main things that you must pay attention to are,
* the percentage rating of the seller,
* the cost of the postage
* read the description of the ad numerous times,
*and if you are unsure, to ask questions.
Asking questions is the key factor here! If you see an item, like it and want it… you don't just buy it. Say the item in question is vintage women's clothing – say a pair of Levi's jeans. Just because they are a size 10 and you are a size 10, doesn't mean that they will fit you. You need to ask the questions of, what does the waist measure? What is the length of the jeans from top to bottom? The answers to such questions will make your purchase worthwhile especially for clothing online. Remember it's not like you can try them on.
Next comes the seller's positive feedback rating. Personally, I wouldn't settle for anything below 98%. This is based on what the receiver of the goods rates their purchase on, with regards to postage, handling and description of the goods.
With regards to postage, this is where many unsuspecting buyers let themselves down, and make the sellers very very happy! Some buyers will think they are getting a bargain on an item for 99 cents, the truth is, if the postage for a small item is $12.00, I think we know who the winner and the loser really is!
EBay is a great way of buying all those items you want, you just need to be aware and alert and not let the seller take advantage of you!