How To Dress To Impress Without Breaking The Bank!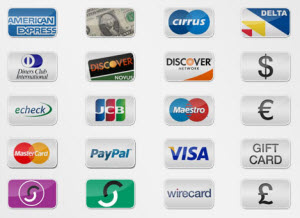 Have you ever wished that you could dress to impress without breaking the bank? What about that absolutely stunning dress you saw downtown in a store window that you know would be perfect for that upcoming date, party, or even that wedding you dread attending because you will be the only single girl there without a date? You know that this dress would be the one that everyone would still be talking about even weeks after the event. The only problem? The price tag… the dress is from Badgley Mischka and the price is way out of your simple budget and unlike anything you already own in your closet space. You know you could splurge a little on the shoes to match, but you simply can't afford the whole outfit! We all know the problem well, however, over the last few years there has been an emergence of companies who offer rentals on designer fashion for a fraction of the price.
These companies can offer you the ability to rent the dress of your dreams for any event of your choosing, even if it's just that first date with the new significant other! With this new trend, dress rental companies allow you to browse their online stores for the type of dress you want, then select it for rental and wear it at a fraction of the cost you would have to spend to buy the real deal that the designer created. That Badgley Mischka gown you spied in the window for a fortune can now be rented for a fraction of its actual value.
With an online dress rental service you can have some of the top designer bridal dresses too. Many companies offer services that can be sent to you on the same day or the following day. If your event is over a month or two away they also offer the ability to reserve in advance. This can cut the stress and hassle out of shopping last minute. Some companies can even provide you with the size you want as well as a backup size – so you can be sure of the proper fit. Normally once you're rental period is up, you return the item by mail envelope that was sent along with it when it arrived. This means that while people will still be talking about your traffic-stopping look for days and even weeks after the event, you will have already returned your rental and be sitting pretty and realising that online dress rental is a great way to save money on one-time designer wearing.