Fusion Clothing – An Emerging Trend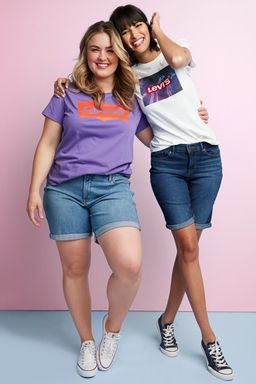 Fashion is ever-evolving. It changes every day, every minute. Innovative, fresh designs are added to the world of fashion every day, so much so that the skirts or suits that earned you huge appreciation last year may be a pass?� this season. Gone are the days when style was evergreen. Today's generation believes in looking different from the rest and standing out from a crowd. In order to keep up with the latest world of fashion however, and appear high on the trend quotient, you need not always buy expensive clothes every season and update your wardrobe every few months. In fact, you do not need to look beyond your closet to become a style diva in your own way.
Fashion is all about your individual style statement. While the type of clothes maybe the same, the way a person carries them is what determines his style. The way you carry your dress and accessorize it is what makes you stand out from the rest and pull glances your way. Fusion fashion is the answer to your shrinking wardrobe problem. Mix and match your dresses in order to bring out the perfect look. This is the best solution which helps you get the dress that would turn all heads your way at any party or event, and at the same time help you stay on budget. Fusion is not just limited to mixing and matching the stuff in your wardrobe, it is also about mixing the looks to get the perfect outfit.
The trend that is catching up fast is the fusion of Indian and Western wear in order to produce a dress that is simple, elegant, and chic. This Indo-western wear is being adopted by women of all age groups, and is gaining popularity everywhere. Kurtas, which were at one point of time strictly a traditional dress, are no longer restricted to that perception. They have donned a very modish appearance and are now accepted as an elegant and stylish office wear or a relaxed and comfortable evening wear. They can be paired with jeans, leggings, or even capris in order to add to their glamour quotient. In winters, colorful scarves draped in style can lift the beauty of your dress.
Pairing western dresses with chunky jewelry is another step that you can take in order to enhance the attractiveness of your dress. Colorful bangles when worn with jeans and top give the ensemble a very earthy yet graceful appeal. In the end, it is always about how you carry and flaunt a dress that makes all the difference to your looks.