Five Tips to Get Your E-Commerce Site Ready for Christmas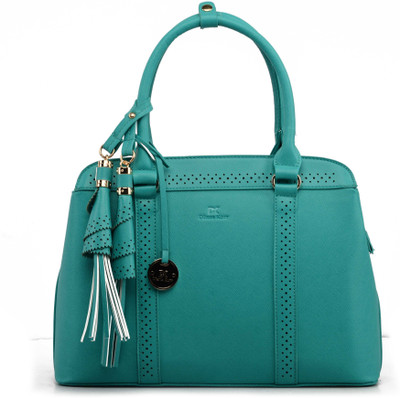 The clocks have gone back, Halloween has passed like a bump in the night, bonfire night has screeched past in a cacophony of bangs and whistles, and November is now in full swing. That can mean only one thing – Christmas is impending and people are reaching into their wallets once more. And statistics show that an increasing number are doing so online.
According to figures from Capgemini, UK shoppers spent almost A�8bn online in December 2011 – an increase of 16.5% on the previous year. It's not just before Christmas that people splurge online, though. Figures from Experian Hitwise show that Boxing Day 2011 was online retail's 'biggest ever day', with Brit's clocking up a total of 13 million shopping hours between them.
In light of these figures, the case for getting your e-commerce site optimised for festive splurging is clear. But what can you do to help ensure that this Christmas is a cracker?
1. Use festive keywords/ phrases- Don't go overboard, but it may be worthwhile creating a few festive-themed landing pages containing relevant key search terms, such as 'presents for dad' or 'cool Xmas gifts'.
2. Make your website easy to navigate- Above all else, it should be easy for online shoppers to find exactly what they're looking for. If this is not currently the case, a revamp of your site's navigation could lead to a huge increase in conversions.
3. Have unique content- Many e-commerce sites simply copy and paste the manufacturers blurb into their product descriptions. This may seem quick and easy but it's likely to harm your optimisation efforts, as your pages may be filtered out as 'duplicate content'. Aside from this SEO issue, having unique content will give your site its own distinct personality.
4. Streamline the purchasing process- The fewer clicks that a visitor has to make between arriving on your site and clicking 'confirm purchase', the more likely they are to buy from you.
5. Optimise for mobile shoppers- People don't just shop on their desktop or laptop these days; they're buying stuff on their phone, their tablet PC's – give it a while and they'll be shopping via their toaster! It's important to acknowledge this fact and ensure that your site will display properly on their device, using a strategy such as responsive web design.
If you haven't already, put yourself in Santa's shoes and run through some test purchases on your website to make sure your ordering process is as slick, quick and simple as possible to make sure your customers experience is a positive one. Then speak to your SEO agency sooner rather than later to discuss a festive SEO strategy.